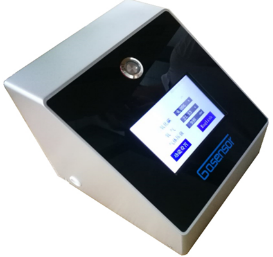 Baiyuan Biotech is committed to improving the level of process control for industrial microbial fermentation. With the mission of "Smart control of fermentation ", we hope to realize the precise quantitative control of microbial fermentation through design of reactor, quantification of nutrition and data analysis.
Since its establishment, Baiyuan Biotech has been always keeping close ties with the academic and industrial peers of microbial fermentation. Baiyuan Biotech provides services for design of fermentation plant, scheme of nutritional sources for microbial fermentation, and design of bio-reactor based on computational fluid dynamics (CFD), overall process control solution with advanced sensors.
Our technical team is composed of fermentation industrial experts and professors of China local universities in field of industrial microbiology.
Our portable fermentation off-gas analyzer BY-001 realizes the independent working mode of fermentation off-gas analysis, which helps process engineers to conduct rapid off-gas analysis of industrial fermentation process.Our TetraSense designed with four channels and four sets of independent sensor, which overcomes the shortcoming of normal multi-channel fermentation off-gas analyzer with one set of sensors sharing. The fermentation process data acquisition and analysis software Bio-X can not only manually input the air volume and weight, but also communicate with the fermentation control system to collect online data while collecting the oxygen and carbon dioxide content of fermentation off-gas. OUR, CER, RQ, cumulative OUR and cumulative CER can be calculated in real time, and realize the visual parallel comparison of multi parameters and batches.